A Few Questions for JOYCE OZIER, painter
Jun 18, 2021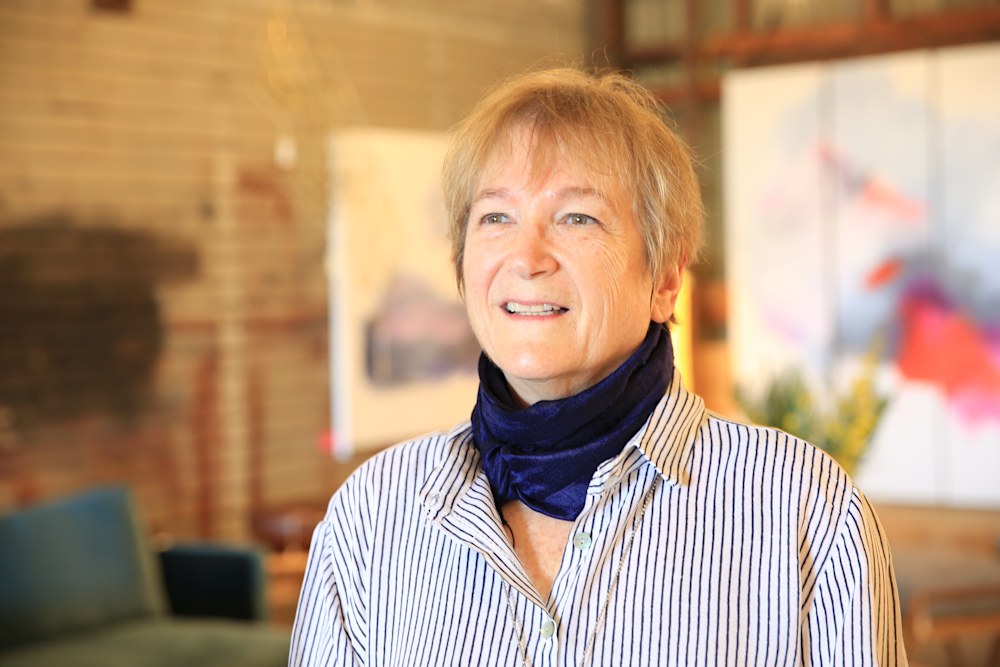 Where did you grow up?
I grew up in Boston as an only child.
Which family member did you feel closest to?
My father. He made a living by selling insurance, but had the soul of an artist. Everything my father touched always had a certain magic to it.
Were there any particularly creative things you loved to do as a child?
I was the kid in the neighbourhood that was always making puppet shows and charging all the other kids a penny to come to our garage to watch them.
Is there any one person in your life that excited and inspired you to take the route you've taken?
Yes. Lois Rathburn, a former dancer with the Martha Graham Dance Company in NYC came to my school to develop a dance program. I took her course, but more than that, she adopted me as a friend while I was an undergraduate and opened my aesthetic world to experimentation and the avant-garde.
Do you ever dream about your paintings when you're working on them?
Never.
What has been the most creative stage of your life?
My 20's, when I was involved in Experimental Theatre and travelled to galleries and festivals with a wonderful company doing 'Happenings'.
Name one artist that you greatly admire.
Mark Rothko... because he distilled space into powerful minimalism through colour.
What would be the ideal fantasy project for you as a member of the BOLDER TEAM?
To have a group show at the Museum of Modern Art in NYC.